As long as you're doing the outreach, sales are coming in - that's great!
That's the position I'm in right now with the new service offering I launched in 2023.
But you're also a bottleneck, and so am I ...
Everything's fine as long as you do the work but you'll burn out quickly without systems in place.
Here are four tools I use day to day to keep my pipeline full and conversations coming:
1. HubSpot Free
My CRM is in which I track conversations, keep an overview of my pipeline, and visualize deals. Like this: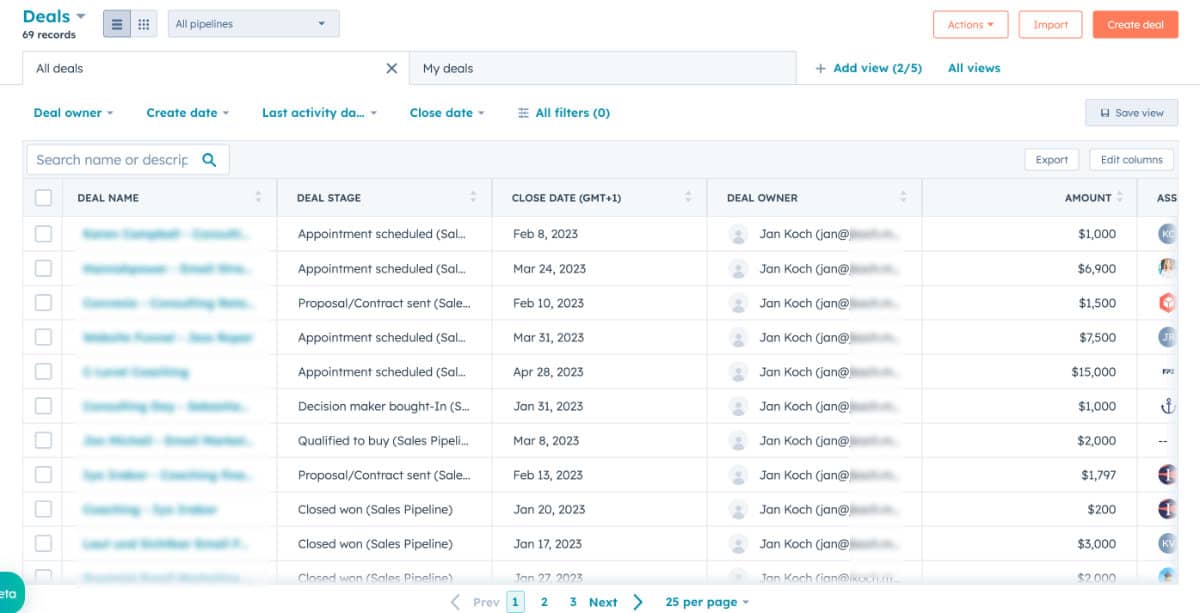 You always need to stay on top of your pipeline
2. ConvertKit​
My email marketing platform of choice.
I use it to build lead lists, run welcome and sales sequences, and build relationships at scale through my newsletter.
​Read this article to know why I moved to ConvertKit.
3. Zapier​
Saving time and keeping data across platforms synchronized is critical to keep the marketing and sales processes flowing.
4. Notion​
I document all processes, manage my tasks, and provide information to clients in Notion.
5. Toggl (Bonus)
I use Toggl Track to track how much time I spend on projects and administrative tasks during the day.
With these tools, you can easily run a very effective team that drives sales without you sacrificing your entire time on the phone.
The times when businesses only grew through personal connections are over.
Having one-to-one conversations is just one way of many to drive business.
Collecting emails and nurturing your connections through email automation and newsletters has proven to be highly profitable for most businesses.
If you don't have an email marketing strategy because you don't have the time to build one, let's have a chat.
The solution is easier to implement than you might think.
Hope you had a great day, [first name goes here]! 😊
Jan
- The Uncommon Solopreneur